Neighborhood of Active Adults
We have built a neighborhood for active adults and turned it inside out...
We are neighbors enjoying a neighborhood – where we have "right-sized," privately-owned homes clustered around a 3800sq.ft. common house that we use every day as an extension of our private homes.
A neighborhood with lots of open green space, where we see our neighbors more than we see their cars, know our neighbors by name, and even which family members to contact in case of an emergency.
We know what's happening in the community, frequently share dinners in the common house, and invite neighbors to sit-a-spell on the front porch with no traffic to interfere.
We recognize we have a better chance for healthy "aging-in-place" by living in community – respecting one another's needs for privacy, encouraging healthy activity, and … having as much fun as we possibly can.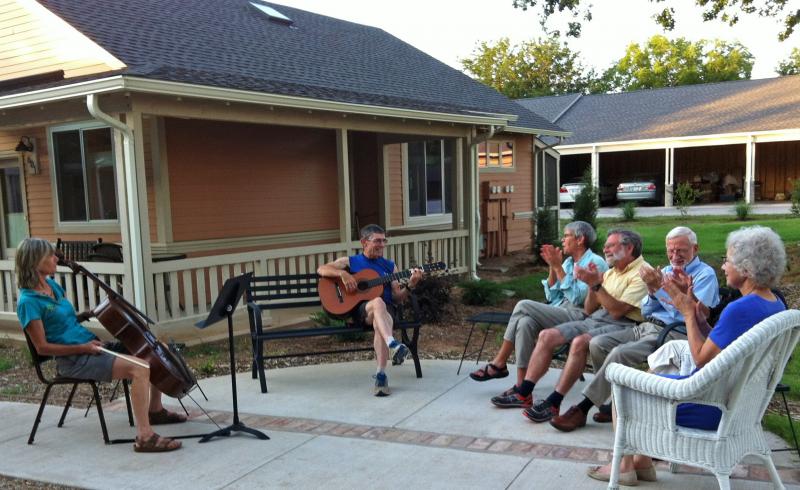 We decide what our neighborhood looks like, how it feels, how our homes are arranged, how they are constructed, how little energy it takes for operation and how efficiently they can be maintained.
We make our management decisions from the ground up and inside out. With an age range from 60 to over 90 years, we have many skills and tools to share. The whole community benefits from each member doing what he/she likes best and collectively hiring out the rest.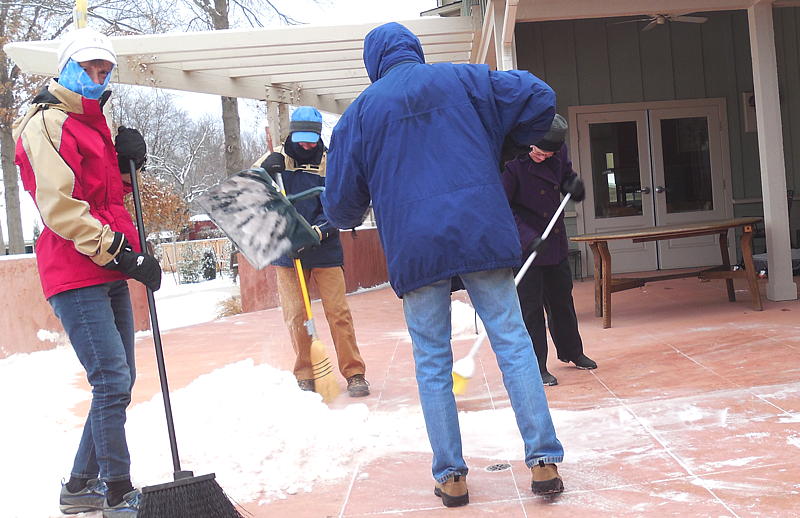 We are a bunch of community-conscious folks who have designed and refined our neighborhood with social, economic, environmental and security advantages that enable all of us to support one another in living longer, healthier, more productive and fun-filled lives.
Interested? Want to know more? Contact Us or Sign Up for Our Newsletter.