John
After growing up in a small town in Pennsylvania and attending Bucknell University, I went west for a doctorate at the University of California at Berkeley. Short stints at Carnegie Mellon University, Northwestern University in Evanston and Louisiana State University preceded my 35 year career in the Mathematics Department at Oklahoma State University. I retired in 2007. While I am quite proud of this career in research, education and teaching, I have moved on and this is no longer me.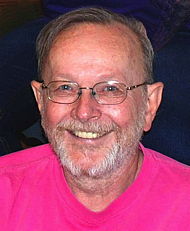 After tenure, excessive focus on career, a failed marriage, and counseling, my orientation toward life slowly evolved toward a better balance between work, personal relationships and spiritual growth.
I enjoy adventures with my two granddaughters who live here in Stillwater, piddling around in my workshop, carpentry, volunteering (AARP tax-aide and Habitat), drinking coffee, traveling, reading, meditation, nature, and hanging out with friends. I am getting better at being content when I am accomplishing nothing.
Fear of moving, sizing down and selling my house of 38 years was the last obstacle to committing to OakCreek. This is stressful and no fun at all; however, it is something that I needed to do. I am surprised that after just six weeks I feel that I belong here. The OakCreek Community is a promising new chapter in my Odyssey through life.

Bob and Marcia
We are transplanted east coast people. Bob grew up in Queens, NY and Marcia in Wilmington, DE. Bob is a physicist, who went to Cooper Union in New York City as an undergraduate and got his PhD from Princeton. Marcia went to Antioch College in Ohio, where the concept of community was popular. She majored in psychology and went to Princeton to work in a project involving visual learning with babies. Guess where she met Bob. The first time Marcia had him over for dinner, when he said he wasn't feeling well, she fed him shrimp fried rice and took him to a folk dance. Even with that start, the marriage has lasted over 50 years.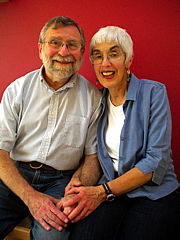 After several years in Princeton, we moved to London, Ontario, Canada, where Bob worked as a postdoc and Marcia as a hospital technician taking cardiograms. While we were in Canada, we both became interested in running and bicycling. Bob ran marathons and began to measure road running courses. He also became interested in the metric system, which Canada was adopting at the time. One interesting event during our Canadian days was the Skylon International Marathon. The route went from the Peace Bridge in Buffalo, NY to the Canadian side of Niagara Falls. Bob ran the marathon and Marcia rode her bicycle as a marshal who helped runners in need of coats, Vaseline or other roadside assistance.
We moved to Ponca City, OK when Bob got a job at Conoco, writing computer programs to crunch data for oil exploration. He worked there for 22 years, until Conoco's merger with Phillips. Marcia worked as a lab tech at Conoco for 12 years. When she was riffed, she returned to school and got a masters in Speech-Language Pathology. Marcia worked in the Ponca City Public Schools for 10 years.
Running and measuring race courses continued to be important for Bob. He ran marathons in Ponca City and Fort Worth and was part of teams that measured the marathon courses for the Los Angeles (1984) and Atlanta (1996) Olympics. Bob helped set up the system that is used internationally now for certifying the accuracy of road race courses, and for many years, he served as the Oklahoma course certifier (as one result, Oklahoma has more race courses that are marked throughout in metric distances than any other U.S. state).
Marcia continued to ride her bicycle to work, but also took up other activities, such as participating in a group which helped to move Ponca City to set up a recycling center. She became a member of the Unitarian Universalist Church of Stillwater, where she served as treasurer for several years. Other interests include cooking, baking, sewing, making dangly earrings, and making unusual pots for plants.
Bob retired from ConocoPhillips in 2003. Currently, he spends much of his time as webmaster for the United Ostomy Associations of America and as president of the Ostomy Association of North Central Oklahoma, which held support meetings in Stillwater and Ponca City although currently holds its meetings by Zoom.
We are interested in community and looking forward to starting a new phase of life at Oakcreek.
Listen to Marcia's interview:

Nelda and Doug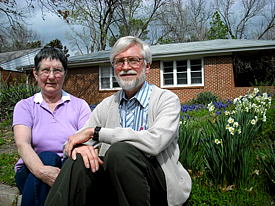 Doug:
'Community' is the important part of Cohousing for me. I like the idea of a group of people you get to really know, interact with on a daily basis, work with, eat with, and develop a mutual caring relationship with. My wife and I have little prospect of family taking an active interest in our welfare as we get older. Social interaction is a natural part of the co-housing concept, and I like that. There should always be people around to notice if we are having a problem, and conversely, for us to become involved with, care about, and make sure they get care if they need it.
Plus, being able to have a nice small house with neighbors you actually know close by, to have a nice yard without having to struggle alone to keep it that way, and being able to take off on a trip and know that things will still be OK when you get back—these things I think are almost beyond value.
Listen to Doug's interview:
Nelda: The small farming community of Coon Creek, Texas in which I was born wasn't even on the map, nor did it have a post office. I spent the first eight years of my life in this pastoral community where I had to ride 16 miles, one-way, to school. My family then moved into Clifton, Tx. where we lived for three years before moving to Ft. Worth.
I graduated from Handley High School and went one semester to Arlington Jr. College, now the University of Texas at Arlington, before taking training as an x-ray technician at Harris Memorial Hospital in Ft. Worth. Upon graduation from this, I married my first husband and we moved to Logan, Utah where I worked at the L.D.S. Hospital for 2 years and 9 months while he finished his bachelor's degree. The next several years of following his schooling and career took me to x-ray technician jobs on the east and west coasts of the U.S. (Connecticut and California) and the north and south borders (Minnesota and Mississippi). We also lived in Guatemala for 4 1/2 months. Although I have had several "smatterings" of college, the only degree I have is a PHT (Put Hubby Through) from Utah State Univ. We had two daughters, one of whom is currently in Germany and the other lives in Seattle. In 1977, we moved to Stillwater. In 1983 our marriage ended.
November of 1987 was a big month for me. I began work at OSU Vet. Med. School in the media lab on Nov. 1 and on Nov. 27 was married to Doug Sander. I retired from OSU in 2001 and have since worked part-time as a care giver, both paid and for family.
Doug and I have taken several camping vacations, mostly in the western states, and have traveled once to Germany to visit my daughter Carmela. I would hope we can do that again sometime.
Doug is more 'gung-ho' for all this community living than I am, but there are many interesting and nice people in Oakcreek and I'm sure I'll warm up to the idea after we're settled in.
Listen to Nelda's interview:

Margaret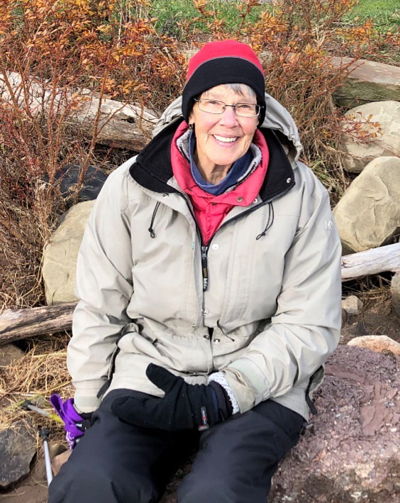 Although I was raised in New York and Ohio, I have lived mostly in Stillwater since 1962, raising a family, connecting with friends, and working in aquatic ecology. When my husband Sidney and I learned about the cohousing community that was developing in Stillwater, the concept appealed to us immediately. We knew it was time to think about longer-term living arrangements because we have relatives, but none close to Stillwater where we wanted to live for as long as possible. We made the move to Oakcreek with the first members back in 2012, and it has been gratifying to work with generous people with a wide diversity of skills useful in building and maintaining a successful community.
It is a fine thing to live in a beautiful place with people who watch out for each other. The community has been incredibly supportive of me and my family as we weathered Sidney's illness and death, and I continue to enjoy the ease with which spur-of-the-moment interactions can develop. I enjoy the varieties of people and the opportunities to sit down and talk with Oakcreek folks with whom I live here in the midst of the trees by the creek.

Nancy
I am really happy to our join the Oakcreek Community. I have been a phlebotomist for 50 years at Freeman Neosho Hospital, in Neosho Missouri. I'm planning to continue working part-time until my new "digs" are completed at Oakcreek. I have lived in Neosho since I was 9 years old, but regularly visit relatives in Oklahoma so I am familiar with the state.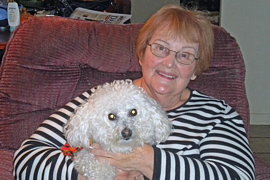 I'm really excited about this new venture in my life as I will be able to be closer to my family, especially my sister, Kay Stewart who has been very instrumental in forming Oakcreek. My daughter and son-in-law live in Edmond, my youngest grandson lives in Norman and my oldest grandson and his soon to be wife live in Ponca City. I enjoy gardening and yard work as well as raising African violets. As you can see by the above picture, I also have a "very special friend" in my life and his name is Casey!
Listen to Nancy's interview:

Pat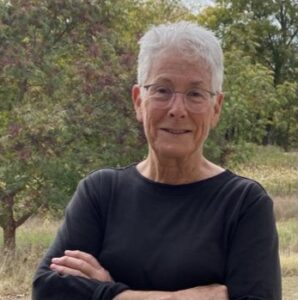 I was the oldest of six children raised in a great family in the suburbs of St. Louis. After a couple of years in Denver (Regis University) and a couple more in Kansas City (University of Missouri-Kansas City), I found my way to Oklahoma where I met my husband, raised four children and grew deep roots in Stillwater. I have had the lucky privilege to enjoy careers as a teacher, a dental hygienist, a parish religious education director, a "mature" student and a licensed psychologist. I love Stillwater and have enjoyed giving back to the community as a school board member, a city councilor and a board member for GRAND Mental Health.
My husband died in 1994 and my kids have moved to all corners of the country…and produced my 12 beautiful grandchildren…Oakcreek is the best place in the world for me. I have good (actually great) neighbors, a carefully designed home which is right-sized, sustainable and quiet and lots of room to roam on the property. Oakcreek offers a balance of respect for privacy with an active (planned and spontaneous) social culture that is just really hard to beat.
Listen to Pat's interview

Kay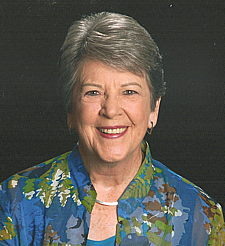 Living in a cohousing community is working very well for me. I have retired from an active life as a professor and then a business owner. I now live in a home that is sized to hold everything I need, with a community of interesting people who share the important values that give meaning to my life. As I share my talents and others share theirs in community work teams, we generate a quality of life that is quite superior to what any of us could do alone. I am challenged to keep growing as a person as the community collectively works our way through the process of decision making – seeking, and eventually finding, what is best for ALL of us.
And then there is the fun of sharing stories over coffee, a glass of wine or dinner, movie nights, exercising, carpooling to events/concerts or interesting day-trips.  When I get a spontaneous urge to do something, there is usually someone willing to go along – even at the last minute. This activity is balanced by all the privacy I want in my own home or out on my back deck while knowing that there are people all around me who will come to help me when I need it. Oakcreek is surely where I want to be!
Listen to Kay's interview

Marilyn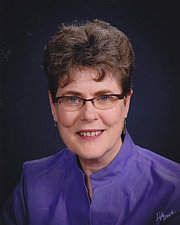 I grew up on a dairy farm in Kansas, the oldest of six children. I became a nurse and worked in Missouri, Kansas, and Oklahoma and then specialized in gerontological nursing, working in nursing homes and home health. Completing a unit of clinical pastoral education led to working as a hospital chaplain for two years. Aging and spirituality have been the focus for most of my professional and personal life. The opportunity to work in a refugee camp in Thailand during the Cambodian crisis exposed me to the joys of traveling internationally. For 13 years I participated as a nurse in an annual medical mission trip to Guatemala. I am an experienced Spiritual Director and lead a retreat group in the Spiritual Exercises of St. Ignatius. My most recent nursing experience was as a Faith Community Nurse helping congregants navigate the health care system, instructing on health issues and behaviors, integrating faith and health and advocating for health. These experiences have led me to the conviction of the importance and value of community and spirituality during the senior years. Although I have lived solitarily most of my life, I enjoy sharing privacy and community in senior cohousing.
Is the life I'm living the same as the life that wants to live within me?

Pat and Steve
Pat: My formative years were spent in Niagara Falls New York. I attended Cornell University and graduate school at Syracuse.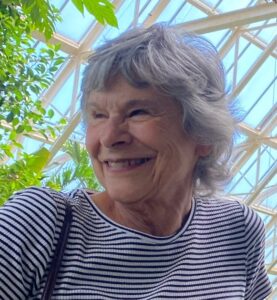 I have lived most of my adult life in Stillwater and we raised our children here. My teaching career spanned all ages of learners culminating in Early Childhood majors at Oklahoma State University.
After ten years of living in Oakcreek community I still continue to be thankful for the opportunity to live in an environment that emphasizes shared responsibility in caring for our property and each other. My interest and strengths in contributing to the community include outdoor work and preparing meals that nourish our bodies and community spirit. I continue to learn from the residents, especially from some of our newest members who bring new skills and interests to share with us.
OLLI courses keep me intellectually active and involved with others with whom I may not usually come in contact. I find the extra time that I now have from taking care of a larger home can be devoted to reading and pursuit of my life time interests in tennis and swimming. I also enjoy traveling with "my Geographer" who plans great trips. I enjoy my time with our children and grandchildren who attempt to keep me up with modern life
Steve: I was born and raised in upstate New York (Walton) and graduated from Cornell & Syracuse.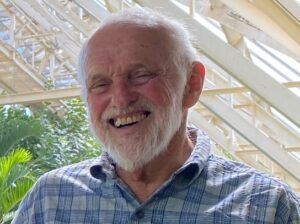 I started as a math teacher, then taught geography at Eastern Washington Univ and Oklahoma State.
Our daughter Ann lives in Edinburgh and helps design museum displays and visitor centers in Scotland and Ireland. Our son David is a fiddler and baker on Ocracoke Island, NC.  We have 2 grandsons in Scotland and one in NC.
When we moved in, 10 years ago, Oakcreek was fully occupied.  I naively thought "Well, that's done." WRONG!! I've learned Cohousing is never done; it's a work in progress. Life changes bring new challenges and opportunities. It's hard to lose old friends, but new people bring fresh ideas and experiences. It's impossible to become bored and lonely here – the major benefit of cohousing.
Our common meals every five days are definitely one of my favorite things that binds us together. Not only is the food great but the variety of conversations during meals is very interesting.
We are a community of friends who enjoy each other, share activities, are aware of others' needs, help each other, and respect our needs for privacy.
Listen to Interview of Pat and Steve:

Nadine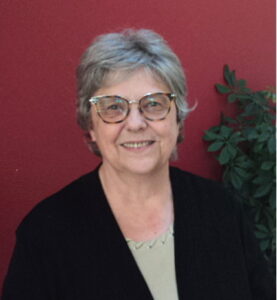 Oakcreek Community has been very important to me since my retirement twelve years ago from the university.  Since I have no family in Oklahoma, my neighbors have become good friends and our intentional neighborhood "feels" like family.  I find great pleasure in preparing and serving meals for this family, and I like to stretch my creative side by planning theme-oriented dinners such as Zucchini Fest, Hobo Dinner, Route 66 Diner Dinner, and others.
I consider myself a detail-oriented person with self-taught organizational skills that help me to serve effectively on both the Common House Team and the Well-being Team.  I even enjoy writing reports and "first drafts" of various Community agreements.  (I guess that kind of work reminds me of my 40 years as a teacher/professor!)  Staying active in these ways, surrounded by others who are also active participants in life at Oakcreek, keeps me feeling younger than I would feel were I living alone. 
Listen to Nadine's interview:
Dorothy Putnam
Feb 16, 1927 - Sept 7, 2018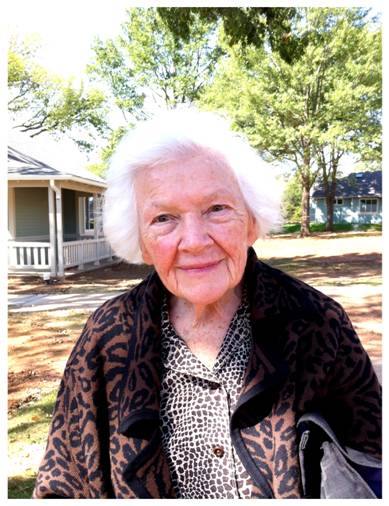 On Friday morning, September 7th, Dorothy Marie Putnam peacefully transitioned in her own home at the Oakcreek Community. A memorial service will be held at 2:00 PM Thursday, September 13th at St. Francis Xavier Catholic Church in Stillwater, with a reception following at Oakcreek Community Common House,1806 N. Husband, Stillwater.
Dorothy was born to Stella and Aubrey York on February 16, 1927 in Kellyville, OK. At the age of ten, Dorothy along with her sister, Marie, and two brothers, John and Leo, lost both parents. Dorothy, Marie and John went to live at the Charles Page Children's Home in Sand Springs. She felt blessed to have been given the opportunity to grow in such a caring, supportive environment.
After graduating from Sand Springs High School she attended Oklahoma College for Women. Dorothy married Jesse Robert Putnam, an electrical engineering student at OSU, and was married from 1949 until 1996 when he passed away from cancer. Jesse was an engineer with GE and they moved all over the country adding four daughters to the family. Dorothy and Jesse lived in Schenectady, NY when oldest daughter, Linda, was born. Then on to Sherman, Texas where two more daughters were born, Jessica and Georgia. From there they lived in St. Louis, MO and Alamogordo, NM then to Midwest City, OK where youngest daughter Roberta was born.
When Jesse retired from GE, they moved to a farm of 140 acres between Wellston and Harrah, OK. After Jesse passed, she remained on the farm and was remarried for eleven years to John Thompson.
She had a simple and deep faith and expressed it through her work and by always treating everyone kindly. She loved to laugh and share joy with her family and friends. She was always friendly—a smile on her face, a kind word for everyone she met.
Dorothy enjoyed serving others and taking care of their needs. She also excelled at cooking and flourished at homemaking. Neighbors and friends would ask Dorothy to cater gatherings for them, leading to a small business by word-of-mouth. She was in charge of the kitchen at the First Presbyterian Church of Oklahoma City for several years. Later, she was an in-home Health Care Provider for the Department of Human Services and cared for a next-door neighbor for three years. She then managed the household of an elderly gentleman for nine years in Oklahoma City.
In the fall of 2012 Dorothy joined Oakcreek Community. She treasured her friends, neighbors and the community they built together. Her job for the community was to sweep the leaves from the porch of the Common House. She was so passionate about her contribution that her Oakcreek family honored her with a golden broom for her 90th birthday. As her health declined, she figured out how to balance on her walker and use the broom at the same time. In fact, she swept the Common House porch on her last day.
Dorothy will be missed by many. She never met a stranger. Her sunny disposition and ability to laugh at life's twists and turns were constant. To know her was to know that goodness was real in this world. She never met a weed she wouldn't pull or a leaf she wouldn't sweep up. Always young at heart, she treasured time with her great-grandchildren: Ethan, Emmett, Jacob, Jasper and June. Friends, family and neighbors will miss her tasty cherry pies, homemade rolls, and pecan bars.
Dorothy is survived by her daughter Linda Putnam of Stillwater and two granddaughters, Megan Peabody of Napa, CA and husband Brian, great-grandsons Ethan and Emmett; and Ginny McCollom of Stillwater and husband Jimmy Stapp, great-grandsons Jacob and Jasper, and great-granddaughter June; daughter Jessica Putnam of Seattle, WA; daughter Georgia Putnam of the Big Island of Hawaii and Sedona, AZ; daughter Roberta Wright of Houston, TX and husband Bruce.
Not all of us can do great things. But we can do small things with great love.
—Mother Teresa

Bob Van Kirk
May 1, 1940 - July 30, 2018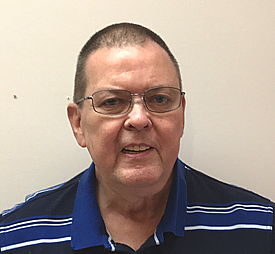 The following was written by Bob while he lived at Oakcreek:
A native of Brooklyn, NY, I graduated from the University of Pittsburgh in 1962. After teaching math and science in a Brooklyn Junior High School for six years, I became disenchanted with the NYC Board of Education and struck out for a new career in Wall Street operations. I was fortunate enough to arrive in the late '60s when the financial industry was going through the "paperwork crunch" that caused the demise of a number of notable brokerage firms. I say "fortunate" because it was there I learned a life lesson. In chaos lies opportunity. Together with a solid work ethic, of course.
After four years with a large brokerage, where I was exposed to every major department in the back-office as a trouble-shooter, I was ready to move on. I joined a newly-formed subsidiary of the New York and American Stock Exchanges. We were the technical arm of the two exchanges charged with combining all their systems development, data centers, communications, and control functions. My role was in the clearance and settlement area when I was responsible for systems that changed the way Wall Street operates. I rose through the ranks to become Senior VP with responsibility for all clearing house operations for the nation's markets in equities, corporate bonds, and municipal bonds. In the 1980s we automated and centralized the no-load mutual fund industry and, in the early 1990s, we ran data center operations for the newly-formed clearing house in government securities. It was a tough job, but I loved the pressure.
One of the most exciting parts of my career was the hiring of a young woman soon after I joined the exchange family. Two years later, she became my wife. Carol and I never had children, but we certainly had exhilarating careers together (she ran our mutual fund operation). We both retired early and ended up on our retirement isle – Manhattan. We had a great time enjoying New York, as well as traveling through Europe and 47 of the 50 states.
I lost Carol at the end of 2012, a victim of breast cancer. After her passing, I needed to get away from New York. I decided to move to Stillwater to be near my daughter, Melissa, my only child from a previous marriage. I moved into a retirement home, which suited my needs at the time.
Then, late in 2017, I learned about co-housing and Oakcreek. I was struck by the participative nature of the community; there are no wallflowers here. Everyone contributes from their own skillset, from their own vocation and avocation. And in one fell swoop, the creative juices were flowing again. I love this place!
See a Tribute from Bob's daughter Melissa which was distributed at the Memorial for Bob held on August 24, 2018.

Sidney Ewing
Dec 1, 1934 - Jan 3, 2018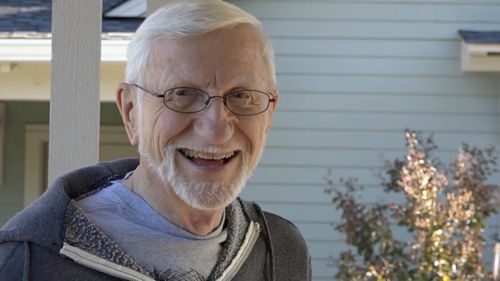 A native of Georgia who became an Oklahoman by choice, Sidney moved to Oakcreek with Margaret in 2012. He brought his great affection for plants and all the other creatures of the world to Oakcreek as a central member of the landscape committee. He tended the plants and the community in the years he enjoyed here. We miss him.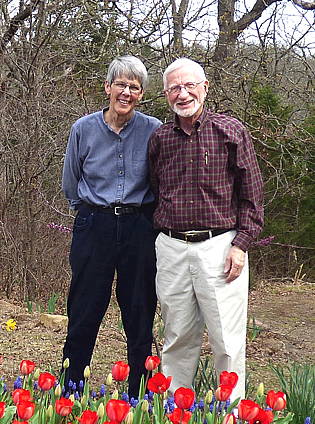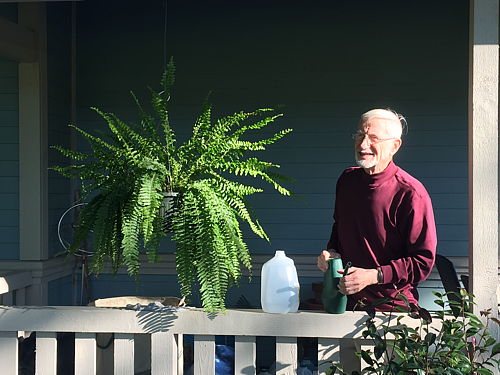 Janet Gregory
1932 - 2017
Janet passed away on May 5, 2017 and was honored in a Memorial Celebration at Oakcreek on June 4, 2017. The following was included in our July 2017 Oakcreek Newsletter: